+ Click here to: Contact Brian +
++ Page Link: Purchase via Paypal etc: Sales letter (Full Description) Hypnosis Manual And Self-Esteem CD ++
+ LINK: AMAZON Purchase page for Hypnosis Manual +
Los Angeles, Hollywood & West Hollywood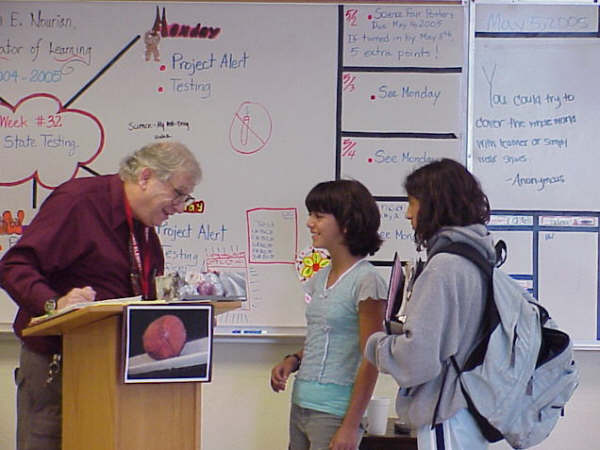 Brian Teaching Hypnosis & Hypnotherapy at local high school in Beverly Hills: After class discussion
-o Mind-bending For Mind-mending o-
-o Wizard Ways With Words o-
Volume one (so far) of
"The Alchemy Of Consciousness."
Brian's last word on words.
ISBN 1-4276-2203-5 or
ISBN 978-1-4276-2203-7


Products listed on this site,
may be purchased against a credit card,
via Paypal.com
Email me for other discounted direct
prices/shipping, especially for multiple items.



Also available with my self-hypnosis
audio C D, MP3 or tape, "Self Esteem Etc."
and with accompanying transcript
for a complete learning tool if so desired.
Click on
"Link To Purchase Self Esteem CD"
below.



++ Page Link: View or Purchase Self-esteem Audio ++